Photo Gallery
Return to BargesInFrance.com
Return to the Nymphea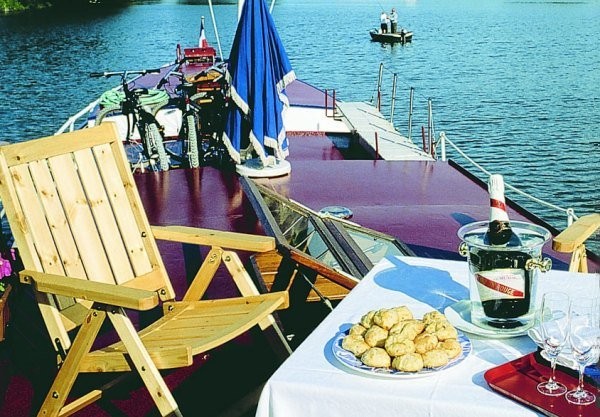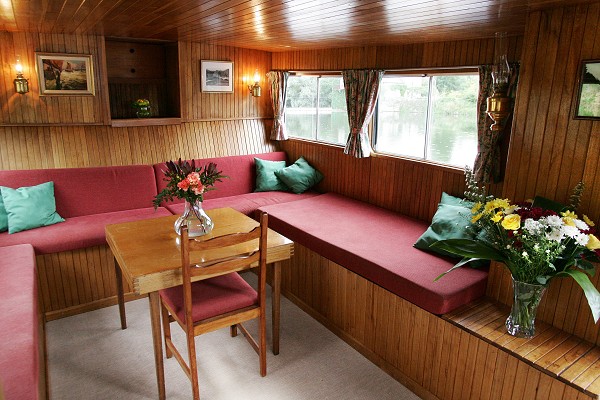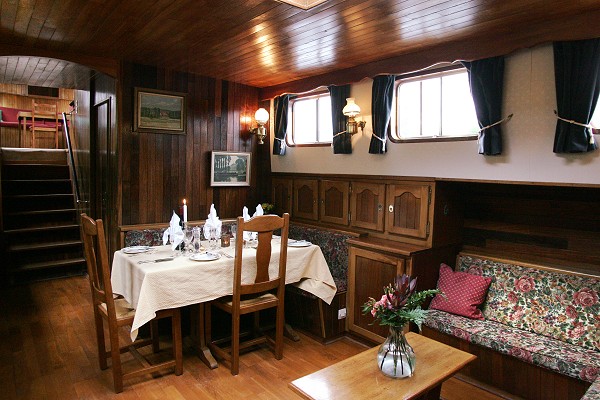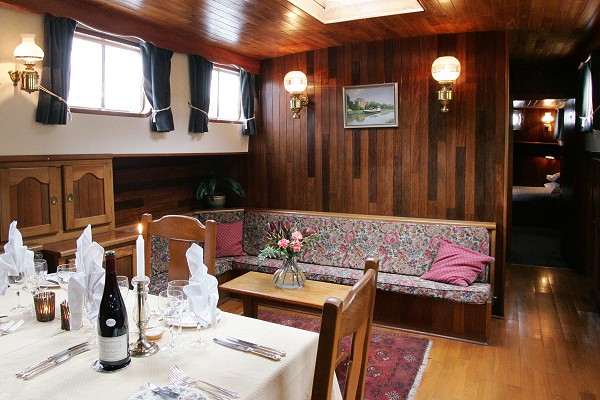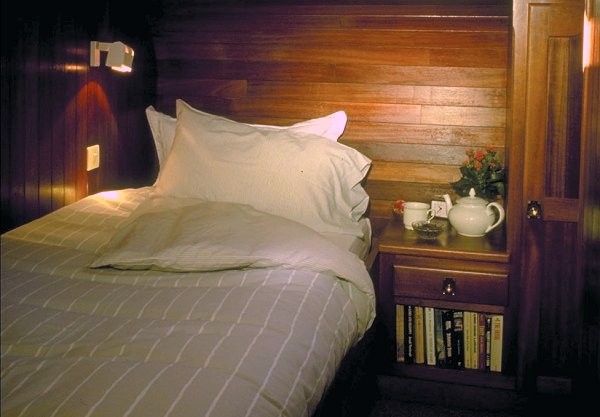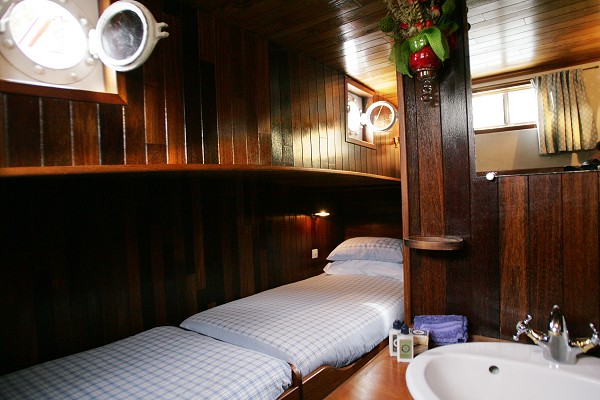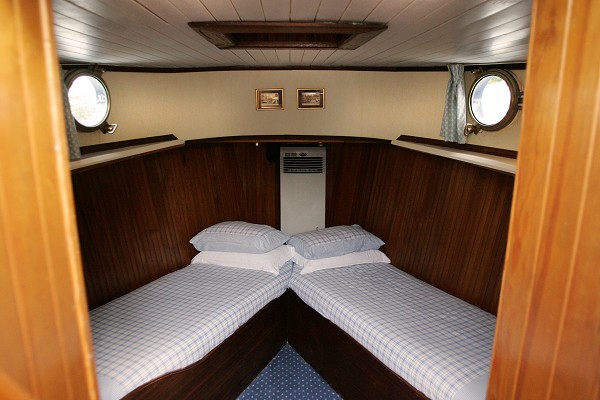 Chenonceau bow cabin, about 172 square feet, with twin or queen bed configuration. Entrance from outside top deck. Access to cabin via narrow, steep stairs.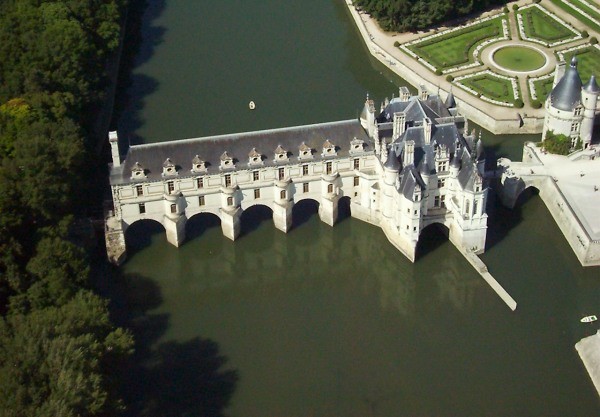 Print Gallery
Return to BargesInFrance.com
Return to the Nymphea
Special Places Travel, LLC
"Barges in France (and the rest of Europe) ... for the experience of a lifetime!" ™


For booking information,
Phone (toll-free): 1-877-64-BARGE (1-877-642-2743)
Outside of the U.S.: 001.443.321.3614
or E-mail:

info@specialplacestravel.com
Return to TOP of PAGE
---
Text and images Copyright © 2010, 2011 by Special Places Travel, LLC, Edgewater, MD, and by other copyright holders used by permission. Web design by Special Places Travel, LLC. All rights reserved. No further use without express written permission from copyright holders. Contact Special Places Travel LLC, +1-443-321-3614 for further information.
Last Update: October 24, 2011