BARGE CRUISES: SEVEN DAYS/SIX NIGHTS
The 6-passenger SAROCHE is owned and operated by Jason Ashcroft and Dawn Coles, who for many years owned and operated the 6-passenger barge "Who Knows" in Burgundy and Champagne. Jason and Dawn bring with them their enthusiasm about the fun and enjoyment of barge cruises along with their extensive professional experience in barging. Dawn applies her culinary skills to each meal and her attention to detail ensures that the barge runs like clockwork. Jason's many skills qualify him as an experienced sommelier, Chef, professional bilingual tour guide and barge Captain. Along with Jason as pilot and tour guide and Dawn as chef, they also have a hostess and deckhand to assist in the day-to-day running of the barge. Together they ensure that cruising the waterways of France aboard Saroche is a relaxing, comfortable, informative and truly unique gourmet experience. We have known Jason and Dawn for many years, stayed on board the Who Knows when they owned it, and stayed on the Saroche with its previous owner. We think that Jason and Dawn and the Saroche provide an outstanding cruise -- you won't find a more knowledgeable tour guide than Jason or a more welcoming host and chef than Dawn!

Saroche has three staterooms, each measuring about 200 square feet including an ensuite bathroom. Each stateroom can be made up with either a queen-sized bed or two twin beds, and provides all of the comforts of a luxury hotel. The staterooms have large wardrobes with ample hanging and shelf space. Bathrooms contain extra large fully-tiled shower cubicles with high ceilings and easy access glass doors. All cabins have opening windows, central heating and individually controlled air conditioning. There is a large sundeck with hot tub, a dining table for 'al fresco' meals, loungers for relaxing and an awning covering part of the deck. In the split level salon/dining room are eight large windows and a hexagonal skylight which flood the room with sunshine and fresh air. The comfortable armchairs, wood burning fire, fully-stocked bar, stereo/CD player, satellite TV, video and DVD player and library complete the cozy atmosphere.

The Saroche cruises from May through July in Champagne on the Marne River and a nearby canal and then from August through October in Southern Burgundy on the Burgundy Canal. In Burgundy, Jason will take you on a guided visit to the famous Cistercian winery of Clos du Vougeot and nearby vineyards, as well as to Beaune, with its famous Hospice and wine cellars. And if you like, there will also be plenty of time to walk or bike along the canal as the barge cruises. In Champagne, you will visit World War I battle sites, tour Reims and its famous cathedral, enjoy tastings at the champagne houses and cruise past the vineyard-covered hills owned by many famous champagne houses.

France is world renowned for its gourmet cuisine and grand wines and a vacation aboard the Saroche allows you to experience the very best offered by two of its iconic regions, Burgundy and Champagne. A highlight of each day will be the deliciously prepared meals you will indulge in on board. Dawn will cater to all of your culinary needs and you will be delighted by the meals she produces from the Galley. Also as part of your week aboard Saroche you will dine out at one of the area's renowned gastronomic restaurants. Drawing on France's wonderfully varied selection of wines, you will have a chance to sample the excellent wines that represent Burgundy, Champagne and many of France's other wine producing regions. As a wine enthusiast and trained sommelier, Jason has tracked down the best vineyards and wine houses for clients to taste and enjoy the finest products in the area.


---
Features
Size of barge: 128 ft. by 16.5 ft.
Number of Passengers: 6
Number of Cabins (all with private bath): 3
Crew: 4
Air Conditioning and Central Heating: Yes
Salon: Split-level lounge/dining room with picture windows, skylight, comfortable sofas, and wood burning fireplace. Separate library.
Bar: Open bar

Deck: Sundeck with spa pool, chairs, and dining table for alfresco dining. Canopy for shade.
Spa Tub: Yes - for 6
Cabin Features: All cabins are about 200 sq ft with queen or twin beds and including ensuite bathroom with large tiled shower.
Vehicle for Transfers/Excursions: 8-seater VW Caravelle minivan
Accessibility: 30 in. wide gangplank. Steps from deck to lounge and dining area, one step to cabins.
Bicycles: Six 5-speed road bikes with baskets and lights.
Wi-Fi: Yes (limited in some areas)
---
Saroche's Deck Plan

---
SAROCHE
2018 SEASON PRICES in US DOLLARS
TYPE
REGULAR

---

May 13 thru Oct 27
Stateroom (per person, double occupancy)

$6,500

Single Occupancy Supplement

$3,000

Charter for 4

$30,000

Charter for 5

$34,000

Charter for 6

$38,000
What's Included
- 7 days and 6 nights on the barge in a cabin with private bath
- Transfers from Paris to the barge and return; also from Geneva or Lyon for Burgundy cruises or Brussels or Vatry airport for Champagne cruises
- All meals from Sunday dinner through Saturday breakfast, including one meal at a local restaurant
- Wine with lunch and dinner
- Open bar
- All escorted side excursions
- Use of bicycles

What's Not Included
- Overseas air transportation to Paris and return
- Suggested minimum 5% gratuity for the crew, to be given to the captain in equivalent euros


---
Saroche
2018 Season Cruise Schedule*
Week
Route (Or Reverse)
Season
May 13
Soulanges-Vandieres
Regular
May 20
Vandieres-Soulanges
Regular
May 27
Soulanges-Vandieres
Regular
Jun 3
Vandieres-Soulanges
Regular
Jun 10
Soulanges-Vandieres
Regular
Jun 17
Vandieres-Soulanges
Regular
Jun 24
Soulanges-Vandieres
Regular
Jul 1
Vandieres-Soulanges
Regular
Jul 8
Soulanges-Vandieres
Regular
Jul 15
Dommarien-Maxilly-sur-Soane
Regular
Jul 22
Maxilly-sur-Soane-Gissey-sur-Ouche
Regular
Jul 29
Gissey-sur-Ouche-Escommes
Regular
Cruise Schedule* ... continued


Week
Route (Or Reverse)
Season
Aug 5
Escommes-Gissey-sur-Ouche
Regular
Aug 12
Gissey-sur-Ouche-Escommes
Regular
Aug 19
Escommes-Gissey-sur-Ouche
Regular
Aug 26
Gissey-sur-Ouche-Escommes
Regular
Sep 2
Escommes-Gissey-sur-Ouche
Regular
Sep 9
Gissey-sur-Ouche-Escommes
Regular
Sep 16
Escommes-Gissey-sur-Ouche
Regular
Sep 23
Gissey-sur-Ouche-Escommes
Regular
Sep 30
Escommes-Gissey-sur-Ouche
Regular
Oct 7
Gissey-sur-Ouche-Escommes
Regular
Oct 14
Escommes-Gissey-sur-Ouche
Regular
Oct 21
Gissey-sur-Ouche-Escommes
Regular

2018 Season Cruise Schedule*
Week
Route (Or Reverse)
Season
May 13
Soulanges-Vandieres
Regular
May 20
Vandieres-Soulanges
Regular
May 27
Soulanges-Vandieres
Regular
Jun 3
Vandieres-Soulanges
Regular
Jun 10
Soulanges-Vandieres
Regular
Jun 17
Vandieres-Soulanges
Regular
Jun 24
Soulanges-Vandieres
Regular
Jul 1
Vandieres-Soulanges
Regular
Jul 8
Soulanges-Vandieres
Regular
Jul 15
Dommarien-Maxilly-sur-Soane
Regular
Jul 22
Maxilly-sur-Soane-Gissey-sur-Ouche
Regular
Jul 29
Gissey-sur-Ouche-Escommes
Regular
Week
Route (Or Reverse)
Season
Aug 5
Escommes-Gissey-sur-Ouche
Regular
Aug 12
Gissey-sur-Ouche-Escommes
Regular
Aug 19
Escommes-Gissey-sur-Ouche
Regular
Aug 26
Gissey-sur-Ouche-Escommes
Regular
Sep 2
Escommes-Gissey-sur-Ouche
Regular
Sep 9
Gissey-sur-Ouche-Escommes
Regular
Sep 16
Escommes-Gissey-sur-Ouche
Regular
Sep 23
Gissey-sur-Ouche-Escommes
Regular
Sep 30
Escommes-Gissey-sur-Ouche
Regular
Oct 7
Gissey-sur-Ouche-Escommes
Regular
Oct 14
Escommes-Gissey-sur-Ouche
Regular
Oct 21
Gissey-sur-Ouche-Escommes
Regular
*Note: Cruise directions and sample itineraries may be in reverse and are subject to change and may depend on bookings and local navigation conditions. Alternate excursions of equal appeal are substituted when needed. For charter cruises special itineraries can be arranged.
Burgundy
Champagne
SAMPLE ITINERARY*
Burgundy: Canal de Bourgogne
Escommes to Gissey-sur-Ouche 2018


This very special itinerary captures the essence of France, starting near Dijon. Visit the magical vineyards of the world famous Côte d'Or, experience wine tasting, truffle hunting and medieval history. Cruise through unspoiled canals, mooring up in quaint hamlets and villages, enjoying fabulous food and Grand Cru wines along the way.

Sunday - Escommes
Be met by your private chauffeur in Paris, Geneva, Lyon or Dijon for your groups transfer to the Saroche, moored at Escommes on the Canal de Bourgogne. This canal, a historical monument, was conceived in 1605, completed in 1774, is 150 miles long and has 189 locks. It's a feat of amazing engineering that has survived The Revolution and two World Wars. Upon arrival you will be welcomed by the owners, Jason and Dawn, together with their crew. Be introduced to Saroche with a Champagne reception and have plenty of time to settle in before Dawn, your personal chef, presents you with the first of many gourmet meals.

Monday - Escommes to Châteauneuf en Auxois
Today's cruise takes you down the flight of locks from the summit pound to our unique mooring at the foot of beautiful Châteauneuf en Auxois. Saroche is the largest vessel that cruises these waterways and squeezing her into the locks is an impressive experience to behold, with plenty of opportunity to walk or cycle as we cruise. After lunch Jason will drive you to the UNESCO world heritage site of the Abbey of Fontenay founded in 1118 with its nearly intact Romanesque architecture, magnificent forge and serene gardens. Fontenay holds a special place in Dawn and Jason's hearts as this is where Jason proposed to Dawn. A relaxing drive home takes you past Alesia, famous for the battle of Alesia in 52 BC where Julius Caesar defeated the Gauls. We arrive back at Saroche with time to freshen up before cocktails on the deck in the shadow of Châteauneuf en Auxois. For those who are interested, Dawn will be doing a soufflé demonstration in the kitchen just before dinner; one can guess what the starter will be this evening? Finish the evening with a digestif on deck in full view of the elegantly lit chateau! Perhaps indulge in a Cuban cigar from Jason's on board humidor?

Tuesday - Châteauneuf en Auxois to Pont D'Ouche
This morning's visit is to Châteauneuf en Auxois. This 11th century château is a famous landmark in the area and hides a quaint hamlet behind it. Classified as "one of France's prettiest villages", the views of the surrounding areas are breathtaking. The Hamlet of Châteauneuf is home to artists, potters, sculptures and weavers -- there is plenty of time to visit and explore the small labyrinth of houses. On the way back to Saroche, Jason will stop off at a small artisanal chocolate maker for a visit and of course, a tasting! For those with energy to expend, you can enjoy a walk back to Saroche where lunch on deck awaits. In the afternoon we set sail and head downstream to Pont d'Ouche, with more opportunity to enjoy the scenery from the deck, or by foot or bicycle, along the towpath, as we navigate downstream through 10 locks. In the early evening Dawn will demonstrate the art of pâté and terrine making before enjoying a pre-dinner cocktail on deck or, in the Jacuzzi, as the sun sets before dinner.

Wednesday - Pont d'Ouche to Veuvey-sur-Ouche
Today we leave the Saroche and head over the hills to Beaune. This is the capital of wine production in Burgundy, however, it all hinges around the Hospice du Beaune, which Jason will expertly guide you around. Famous for its wines as much as it is for the traditional tiled roofs, this bastion of Burgundian history was constructed in 1443, and while not the oldest monument you will see this week, it is by far and away its most impressive. It was still a functioning hospital as late as 1973! Today is also market day in Beaune and before lunch there is time to wander the stalls and lovely cobbled streets, enjoying this very French town. Jason invites you to join him for lunch at L'Ecusson, a wonderful small fine dining establishment that puts a modern twist on classic French food. Plates arrive more like works of art which almost make it a shame to eat them, but eat you must and the rewards in flavours are stunning. Beaune is really two towns; one above ground and one below, made up of a labyrinth of cellars dating back to Roman times. With this in mind Jason takes you on a comprehensive wine tasting at the house of Patriarche. The largest wine house in Burgundy with 3 miles of cellars and well over 2 million bottles of wine, it goes without saying it could be a long afternoon! You will taste sublime whites and rich complex reds from some of the most famous Grand Cru fields in the world. As a personal friend of the cellar master, Jason enjoys unrivaled access to the wines. We finish in a small private cellar surrounded by rare vintages which are normally reserved for the higher echelons of the wine world -- this is a privilege which Jason enjoys sharing with guests. As a trained sommelier, he is on hand to guide, explain and advise. Dinner tonight aboard Saroche is a simple rustic French affair of Dawn's homemade pâtés, terrines and local cheese, ensuring a relaxed evening accompanied by a special treat of live music on our deck.

Thursday - Veuvey-sur-Ouche to La Bussière
This morning we set sail and head into the famous Ouche Valley, with the towpath running alongside. The steep-sided valley is covered in original deciduous forest which is teeming with deer, wild boar and game birds, is home to some of the most beautiful cruising in Europe. We moor up in the village of La Bussière and enjoy lunch on deck overlooking the magnificent views. In the afternoon Jason will drive you into the Côte de Nuits. First we visit Clos du Vougeot, the 11th century Cistercian monastic winery, now home to the Knights of the Round Table of wine tasting. Next we set off to the vineyard for a wine tasting hosted by Jason, where he explains the idiosyncrasies of French wine making and what truly makes the wines of Burgundy so special. Before returning to Saroche, we stop at a "truffle specialist" and join the family dog for a truffle hunt, followed by a tasting of this mysterious fungi. Tonight's aperitif is enjoyed at the Abbey de la Bussière, set in an immaculate parkland, which is the perfect place to enjoy a glass of bubbles. This 11th century Cistercian Abbey is now home to a magnificent Relais et Château hotel. Meet the owner of this impressive building, who is delighted to show our Saroche guests his home. Busy on the barge, Dawn awaits to present you with another sumptuous dining experience.

Friday- La Bussiere to Gissey sur Ouche
Market Day in Dijon, the capital of Burgundy, once home to the Dukes of Burgundy and birthplace of Gustave Eiffel, who designed the market square. After a walking tour of the old town, founded in the Roman era, you will have plenty of time to experience and explore one of the best markets in France and join Jason in selecting produce to accompany your lunch aboard Saroche. We will have time to enjoy the classic French shops or relax in one of Dijon's many cafes. We return to Saroche for lunch before setting sail for Gissey, our final destination for the week, and Jason and Dawn's home for the last ten years. This beautiful village, nestled in the heart of the Ouche valley, is classically French and no trip would be complete without exploring it. Before aperitifs, join Dawn in the galley for the final time as she demonstrates the art of canapés. Jason will join you for pre-dinner drinks on deck this evening and recount tales of barging folklore, many of which he and Dawn have been part of. Tonight's dinner is the pinnacle of culinary excellence where Dawn and Jason will round out your gastronomic wine experience with another gourmet delight and Grand Cru wines.

Saturday - Gissey
Your chauffeur-driven minibus will pick you up after breakfast and transport you to your onward destination, with time to reflect on your memorable week aboard the Saroche and France as it should be seen! We hope to welcome you back, perhaps in the springtime while we cruise the Champagne region!

Note: This is a sample itinerary and is subject to change. It runs in reverse on alternate weeks.

SAMPLE ITINERARY*
Champagne: Marne River & Canal Lateral a la Marne
Vandières to Soulanges 2018

Champagne holds a world of mystery. With the mere word "Champagne" images of luxury and wealth spring to mind, let us cruise you through this magical part of France and indulge you in the drink of Kings and Queens, enjoying it at its best, celebrating with friends!
Sunday - Paris to Vandières
Your chauffeur driven mini bus will transfer you to Saroche moored near the beautiful Champagne-producing village of Vandières on the river Marne. Owners of Saroche Captain Jason and Chef Dawn will meet you with a Champagne reception on deck and introduce you to the crew. Plenty of time to settle into your stateroom and then enjoy a stroll along the river bank, or a cocktail on deck whilst overlooking the weir where you will spy kingfishers hunting and swans, herons and ducks enjoying the tranquility of the Marne. This evening your first of many gourmet dinners created by Dawn will be enjoyed aboard Saroche, followed by a nightcap on deck stargazing.

Monday - Vandières to Cumières
After breakfast Jason will take you on a historic visit to the Château of Condé en Brie. This 16th century hunting lodge has hosted kings and queens, saints and sinners. The Château is officially closed today, however as a personal friend of the owners Jason will guide you on a private visit through this wonderful building and introduce you to the Count, who will demonstrate the flamboyant technique of "sabering" a bottle of Champagne and then indulge in a glass or two in the shade of the courtyard. We return to Saroche for a lazy lunch with 360 degree views of the glorious Champagne vineyards before setting sail and heading upstream towards Cumières. This important river gently meanders through the Marne valley covered on both sides in vineyards, steeped in World War I history and surrounded by wonderful French countryside. All this can be admired from the deck or even the Jacuzzi. We moor up in the shadow of the Abbey of Hautvillers, once home and work place to the grandfather of Champagne Dom Perignon. Dawn will be demonstrating the art of "confiting" duck in her galley and there is time for a gentle stroll or a cycle along the towpath before Jason introduces you to "Bubbles du Jour". Each evening you will be presented with a different Champagne with explanations about the house it comes from and any unusual techniques and qualities it possesses followed by another of Dawn's fabulous meals on board, while Jason pairs your meal with magnificent wines from Burgundy. Finish the evening with a digestif on deck from the wide selection of single malts, rums, cognacs and liquors and perhaps indulge in a Cuban cigar from Jason's personal humidor.

Tuesday - Cumières to Tours-sur-Marne
After breakfast Jason will take you to Épernay, where he'll drive you down the famous Avenue du Champagne home to the houses of Mercier, Perrier-Jouët and the biggest of them all, Moët et Chandon, to name a few. This morning you will visit chocolatier Thibault where you will spend time making artisanal chocolates with the master chocolatier, who is famous as the last chocolatier to make the alcohol-filled champagne corks. This is a rare and exciting chance to get up close and personal and experience the intricacies of creating fine confectionery. Return to the Saroche where Dawn will present another fabulous lunch. This afternoon we set sail for Tours-sur-Marne on the Canal Lateral a la Marne. We pass by hills covered in vines that stretch down to the water's edge. These are owned by many famous Champagne houses, such as, Mumm, Philipponat, Moët & Chandon and Heidsieck to name but a few. With plenty of opportunity to walk and cycle along the well paved towpath, we slowly ascend the valley toward our mooring in the centre of the village of Tours-sur-Marne. This traditional Champagne village is home to the house of Laurent Perrier, however dozens of small independent champagne makers are represented here. Jason will take you on a short walking tour and then for "Bubbles du Jour" in one of the private cellars. On the way back to Saroche join the crew in collecting fresh bread from the baker or visit the butcher, one of the finest in the area, where the chef does most of her provisioning. This evening Dawn will demonstrate the art of pâté and terrine making, before cocktails and canapés on deck. Following this Dawn will continue to impress with another fine dining experience and Jason will match some of the most famous wines to the food.
Wednesday - Reims
We leave the Saroche this morning to head into the historic city of Reims. Our first stop is to the Eisenhower War Rooms, an important yet under publicized museum where the treaty to end the Second World War was signed. From here Jason will take you to the world famous Cathedral of Reims. Having survived the revolution and two world wars it is a testament to the resilience of the people of Reims; with its amazing nave and wonderful architecture it deserves the UNESCO World Heritage status it has gained. Time to wander the shopping district of Reims before meeting up to go to lunch. Jason will host lunch at Les Crayères bistro for a lazy yet tantalizing Michelin dining experience. After lunch enjoy a stroll in the formal gardens at this most magnificent Relais and Château, once home to the Pommery family and now one of the best small hotels in the world. Crossing the city of Reims, we will visit one of the local fromageries for a cheese degustation and talk on their magnificent products. As we make our way back to the barge, Jason will stop off at an artisanal snail ranch where he will describe in detail what goes into making this gourmet dish so special. For the more adventurous there will be a sampling of this local delicacy. Back on board there is time for a dip in the Jacuzzi or a stroll by the canal side before the evening kicks off with "Bubbles du Jour". Tonight Dawn serves a light rustic French dinner of her homemade terrines and pâtés with local cheeses and salads, accompanied by hearty wines from the Languedoc.
Thursday - Tours-sur-Marne to Chalons-en-Champagne
After a lazy breakfast we take the mini bus to Mareuil-sur-Ay, home to many famous Champagne houses but none more so than Billecart Salmon. Enjoy a private tour of the last remaining independent large Champagne house followed by a delectable tasting. Returning to Saroche for more of Dawn's creations which will leave you well suited for a relaxing afternoon on the deck or walking by the barge as we meander towards the city of Chalons-en-Champagne, where we moor in the shade of the trees near the town center. As we cruise, those who are interested can join Dawn in the kitchen and watch her prepare her food as she divulges her kitchen secrets and recipes, while quizzing her about her menus and creations. Enjoy canapés on the deck as Jason introduces "Bubbles du Jour". Following this, tonight's dinner is classic French farmhouse style, where Dawn will present one of her hearty creations like Cassoulet, Boeuf Bourgignon or Coq au Vin, all washed down with delicious French wines from the Bordeaux region.
Friday - Chalons-en-Champagne to Soulanges
This morning we set sail and head along the canal towards the tiny hamlet of Soulanges, our cruising destination. Lunch will be served en route before we moor up in the early afternoon. From Soulanges Jason will drive you to the World War I trenches at La Main de Massiges, an archeological dig that is as authentic and sobering as it is mysterious. These trenches were discovered by a Parisian archeological student during a summer dig. Today they are the newest discovery of this grizzly episode in Champagne's torrid history. A walking tour of real trenches is a reminder of the other reason Champagne is world famous and before returning to the barge there is time to pay our respects to the fallen at the war cemetery. The route taken by Jason is the one used by General Patton as he swept across France on the allied offensive to help end the Second World War. For your final evening aboard Saroche Jason will start by presenting your last "Bubbles du Jour" on the deck with canapés before Dawn delights you one final time with a magnificent gala meal and Grand Cru wines.

Saturday - Paris
After breakfast your chauffeur-driven minibus will take you back to Paris with time on the journey to reflect on a truly unique vacation. Perhaps you are already thinking of your next trip aboard Saroche in Burgundy?
Note: This is a sample itinerary and is subject to change. Depending on starting point the itinerary may run in the opposite way.
SAMPLE ITINERARY*
THIRTEEN DAY ANGLO-FRENCH GASTRONOMIC WINE TOUR "
England & Champagne: Cotswolds Manor & Marne River, Canal Laterale a la Marne 2018
(Special Itinerary)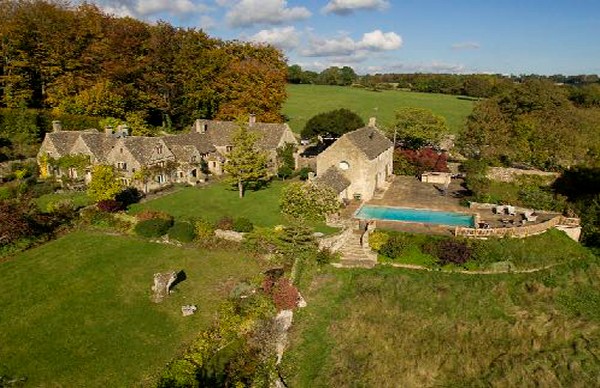 This carefully crafted and unique itinerary includes the most quintessentially English and French experiences. Your trip begins with a week in the Cotswolds, based at a beautiful 16th century manor with a heated pool. Your en-suite, spacious and period decorated room ensures perfect comfort. The Manor's skilled chef and staff will delight you with wonderful food, paired with an excellent wine selection which will quench the thirst of even the most keen of wine enthusiasts. During the week your visits will range from the town of Bath with its Roman history to stately homes and even a game of Polo at one of the country's finest polo parks - where the Princes William & Harry play Polo regularly!
Next you will fly to France and the Champagne region where you will visit WWI trenches and ancient history monuments. Partake in wine tastings and chocolate making, and sip a different Champagne each day from the deck of your luxury floating hotel.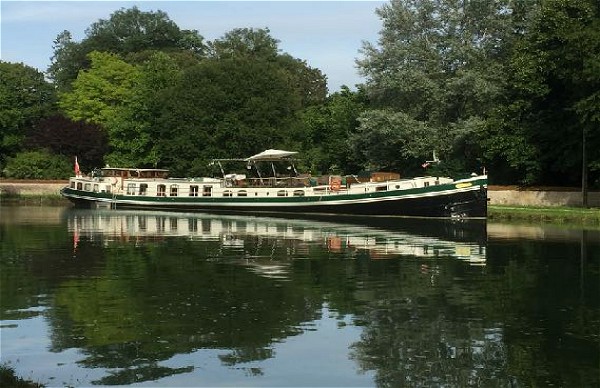 ---
Dining Aboard The Saroche:
SAMPLE MENU
LUNCH
Gazpacho with a Crayfish and Mozzarella Timbale
Baked Peach with Honey Cream and Raspberry Coulis
Cheese Platter

Luperac, Goat's Milk Cheese
Cantal, Cow's Milk Cheese
Roquefort Papillon, Ewe's Milk Cheese

Wine

Chorey Le Beaune Domaine Toillot
Quiche Lorraine
Watercress, Pistachio and Orange Blossom Salad
Crayfish, Avocado, Quinoa and Grilled Sourdough Salad
Red Fruits of the Forest marinated in Creme de Cassis and Served with Creme Fraiche
Wine

Sancerre domain Masson-Blondelet 2014
DINNER
Canapé of Scallop, Pea and Mint Crisp
Amuse bouche of Foi Gras Creme Brulee
Herb crusted loin of Cod sat on a bed of Puy Lentils, curried Shallots, Beetroot shoots and beetroot chips served with whole grain Mustard Ice Cream
Grand Mariner Soufflé
Coffee, Digestives and Chocolates
Cheese Platter

Delice de Pommard, cows milk cheese
Epoisse, cows milk cheese

Wine

2012 Paul Kubler Grand Cru Zinnkoepfle Pinot Gris
2009 Santany ler cru, Domain Bachey legros
Canapé of Smoked Salmon and Goats Cheese Macaroons
Lobster Soufflé
Palet cleanser - Red Wine and Pear Granita
Charolais Beef fillet Wellington served with Pomme Anna and Madeira jus
Rhubarb compote with a Kirsch Sabayon and Pepper Tuiles
Cheese Platter

Brie de Meaux cows milk cheese
L'ami de Chambertaine cows milk cheese
St Maure goats milk cheese

Wine

Pouilligny Montrachet 1er Cru La Folatier
Hospice de Beaune Cuve Nicolas Rolin
---
Passenger Comments:
Excellent food, wine and service. One of our best trips ever!!!
R&P.J. VT USA, October 2017
The overall trip was wonderful! Dawn and Jason were incredible hosts. I can't think of any way they could have made our trip any better.
M.M., MO, USA, May 2012
What an amazing experience, every day was better than the previous, we cannot speak highly enough of our experience. Dawn and Jason excelled. Amazing meals, well-organized day tours and travel program, Jason is a wonderful guide.
I & S B., Australia, September 2011
---
Please visit our ...
Special Offers Page
... to see potential discounts for this barge or many others.

---
LINKS to Saroche Information
---
Email us at: info@bargesinfrance.com
This page last updated January 23, 2018