Cruise In Southwest France On The Canal Lateral A La Garonne On The First Class Hotel-Barge ROSA
BARGE CRUISES: SEVEN DAYS/SIX NIGHTS
The 8-passenger Rosa is an old Dutch " Clipper " barge that was built in 1907, sailed on the Dutch seas and converted into a hotel barge in 1990. The interior includes a dining room, saloon, bar and four staterooms. Two of the staterooms have queen beds and two have twin beds, ranging from 92-110 square feet, all including an ensuite bathroom with shower. Outside there is a spacious sun deck with comfortable lounge chairs and table for dining alfresco.
The four crew consist of a knowledgeable captain, tour guide, housekeeper and a master chef whose culinary creations will be a regular delight throughout your cruise. Eight bikes are available for use and your tour guide, an expert in the local area, will be happy to advise you on the best routes to cycle should you wish to explore.
The Rosa cruises in the Gascony region in Southwest France on the tranquil Canal Lateral a la Garonne between Agen and Montauban, passing through a region with a veritable palette of colours and scents created by orchards and vineyards. You will visit historic fortified "bastides" such as Valence d'Agen, learn more about the region's artists and rural culture, and cruise by picturesque old villages and quaint farms. The captain will negotiate the amazing inclined water plane at Montauban and the 1000 foot aqueduct over the River Tarn. This itinerary includes tastings of foie gras, local fine wines and Armagnac, together with guided tours of the places where they are produced.
The Rosa offers a second cruise route from August through October which is further west on the canal between Boe, near Agen, and Castets-en-Dorthe, near Bordeaux, and includes a visit to Saint Emilion, a UNESCO World Heritage Site, together with tastings of premier cru and grand cru wines. We stayed on board in 2013, met the owner, enjoyed the cuisine, explored the cruise region and particularly liked the cheerful, modern decor in the salon.
---
Features
Size of barge: 98 x 16 ft 4 in
Number of Passengers: 8
Number of Cabins (all with private bath): 4
Crew: 4
Air Conditioning and Central Heating: Yes
Salon:Comfortable sofas, coffee table and dining area.
Bar: Open bar
Deck: Sundeck with dining table and chairs, sun loungers, large parasols and spa pool
Spa Tub: Yes
Cabin Features: Two cabins with queen bed 104-114 sq ft, two cabins with twin beds 91 - 105 sq ft including ensuite bathroom with shower.
Vehicle for Transfers/Excursions: Air-conditioned 9-seater (including driver) VW Caravelle minivan.
Accessibility: Gangplank with rope handrails on both sides and 4 steps onto the deck. 4 steps into the saloon and 3 steps to the cabins. Handrails inside the barge.
Bicycles: 8 touring bicycles
Wi-Fi: Yes - limited in some areas
---
Rosa's Deck Plan

---
ROSA
2018 SEASON PRICES in US DOLLARS
TYPE
VALUE

---

Apr 15 thru Apr 28
Jul 22 thru Aug 25
Oct 7 thru Oct 27
REGULAR

---

Apr 29 thru Jul 21
Aug 26 thru Oct 6
Stateroom (per person, double occupancy)

$4,390

$4,990

Single Occupancy Supplement

$1,650

$1,850

Charter for 6

$30,400

$34,700

Charter for 7

$31,600

$36,100

Charter for 8

$32,800

$37,500
---
ROSA
2019 SEASON PRICES in US DOLLARS
TYPE
VALUE

---

Apr 14 thru Apr 27
Jul 21 thru Aug 24
Oct 6 thru Oct 26
REGULAR

---

Apr 28 thru Jul 20
Aug 25 thru Oct 5
Stateroom (per person, double occupancy)

$4,550

$5,150

Single Occupancy Supplement

$1,700

$1,900

Charter for 6

$31,400

$35,800

Charter for 7

$32,600

$37,200

Charter for 8

$33,800

$38,600
Please visit our ...
Special Offers Page
... to see potential discounts for this barge or many others.

What's Included
- 7 days and 6 nights on the barge, in a cabin with private bath
- Transfers from Toulouse or Bordeaux to the barge and return, depending on the cruise route
- All meals beginning with dinner on Sunday through breakfast on Saturday, including one dinner at a local restaurant
- All wines with lunches and dinners
- Open bar - All escorted side-excursions (hot air ballooning, golf, etc. at additional cost)
- Use of bicycles
What's Not Included
- Overseas air transportation to Paris and return
- Transportation from Paris to Toulouse or Bordeaux and return
- Suggested 5-7% gratuity for the crew to be paid in equivalent Euros to the captain
---
Rosa
2018 Season Cruise Schedule*
Week
Route (Or Reverse)
Season
Apr 29
Agen-Montauban
Regular
May 6
Montauban-Agen
Regular
May 13
Agen-Montauban
Regular
May 20
Montauban-Agen
Regular
May 27
Agen-Montauban
Regular
Jun 3
Montauban-Agen
Regular
Jun 10
Agen-Montauban
Regular
Jun 17
Montauban-Agen
Regular
Jun 24
Agen-Montauban
Regular
Jul 1
Montauban-Agen
Regular
Jul 8
Agen-Montauban
Regular
Jul 15
Montauban-Agen
Regular
Jul 22
Agen-Montauban
Value
Jul 29
Boe-Castets
Value
Aug 5
Castets-Boe
Value
Aug 12
Boe-Castets
Value
Aug 19
Castets-Boe
Value
Aug 26
Boe-Castets
Regular
Sep 2
Castets-Boe
Regular
Sep 9
Boe-Castets
Regular
Sep 16
Castets-Boe
Regular
Sep 23
Boe-Castets
Regular
Sep 30
Castets-Boe
Regular
Oct 7
Boe-Castets
Value
Oct 14
Castets-Boe
Value
Oct 21
Boe-Castets
Value
Rosa
2019 Season Cruise Schedule*
Week
Route (Or Reverse)
Season
Apr 14
Agen-Montauban
Value
Apr 21
Montauban-Agen
Value
Apr 28
Agen-Montauban
Regular
May 5
Montauban-Agen
Regular
May 12
Agen-Montauban
Regular
May 19
Montauban-Agen
Regular
May 26
Agen-Montauban
Regular
Jun 2
Montauban-Agen
Regular
Jun 9
Agen-Montauban
Regular
Jun 16
Montauban-Agen
Regular
Jun 23
Agen-Montauban
Regular
Jun 30
Montauban-Agen
Regular
Jul 7
Agen-Montauban
Regular
Jul 14
Montauban-Agen
Regular
Jul 21
Agen-Montauban
Value
Jul 28
Boe-Castets
Value
Aug 4
Castets-Boe
Value
Aug 11
Boe-Castets
Value
Aug 18
Castets-Boe
Value
Aug 25
Boe-Castets
Regular
Sep 1
Castets-Boe
Regular
Sep 8
Boe-Castets
Regular
Sep 15
Castets-Boe
Regular
Sep 22
Boe-Castets
Regular
Sep 29
Castets-Boe
Regular
Oct 6
Boe-Castets
Value
Oct 13
Castets-Boe
Value
Oct 20
Boe-Castets
Value
*Note: Cruise directions and sample itineraries may be in reverse and are subject to change and may depend on bookings and local navigation conditions. Alternate excursions of equal appeal are substituted when needed. For charter cruises special itineraries can be arranged.
Southwest
Bordeaux
SAMPLE ITINERARY*
Gascony and Bordeaux: Canal Laterale a la Garonne
Castets-en-Dorthe to Boe August-October 2018
Sunday - Castets-en-Dorthe
Guests are met at the designated meeting point in Bordeaux and escorted in the air-conditioned minibus to Rosa, moored in Castets-en-Dorthe. Following a champagne welcome, there is time for a stroll before returning for your first dinner on board.

Monday - Castets-en-Dorthe to Mielhan-sur-Garonne
This morning is spent cruising the picturesque canal, following the River Garonne, to the port of Meilhan-sur-Garonne. In the afternoon, we visit the medieval town of Saint Emilion, a UNESCO World Heritage site and centre of the most famous of the Bordeaux appellations. Later, we stop at Château Beau-Sejour-Becot, producer of premier and grand cru wines, where we discover the secrets of the vine and, of course, enjoy a tasting. Dinner on board.

Tuesday - Mielhan-sur-Garonne to Le Mas d'Agenais
After breakfast, we cruise to the charming little village of Le Mas d'Agenais. During the cruise you can cycle or walk the tow path and enjoy the stunning countryside. In the afternoon, we visit the 14th century Château de Duras, an architectural wonder, which has been both a fortress and a stately home over its 900-year history. We wander through its 35 rooms and museum before returning to the hotel barge. Dinner on board.

Wednesday - Le Mas d'Agenais to Buzet-sur-Baïse
This morning we depart early and enjoy the colourful market of Marmande and the Church of Our Lady with its French gardens and Renaissance cloisters. We then cruise to Damazan, a pretty fortified village with pastel-coloured houses. After lunch we visit the pretty village of Le Mas d'Agenais. Its 11th century church has a beautiful Romanesque doorway and an original masterpiece by Rembrandt. We then visit a cheese workshop, where you can see the different stages of manufacture and enjoy a tasting of goats' cheeses, including some flavoured with ash and chili. Dinner ashore at a local auberge.

Thursday - Buzet-sur-Baïse to Serignac-sur-Garonne
In the morning, we visit the traditional cooperage of St. Martin, where we discover the secrets of making the barrels that enhance the great wines of Bordeaux. We then head to the 13th century bastide village of Vianne and on to Barbaste with its fortified mill protected by four square towers, and the nearby 12th century bridge with its 12 curved arches. The afternoon is devoted to relaxation and cruising further along the canal to our mooring at Serignac-sur-Garonne. Dinner on board.

Friday - Serignac-sur-Garonne to Boé
We start the day with a visit to the medieval town of Nerac and tread in the footsteps of King Henry IV and Queen Margot. The château was built in the 15th century but much was destroyed during the French Revolution and today only the impressive north wing remains. We then stop at the Lapeyrade estate for a cellar tasting of Armagnac, the oldest alcohol in France. In the afternoon, we cruise towards our final destination of Boé, crossing the Plan Canal d'Agen, one of the longest aqueducts in France which spans the River Garonne. Captain's Farewell Dinner on board.

Saturday - Boé
After breakfast, disembark Rosa and transfer to the designated drop off point in Bordeaux.

Note: This is a sample itinerary and is subject to change. It runs in reverse on alternate weeks.

SAMPLE ITINERARY*
Southwest/Gascony: Canal Laterale a la Garonne
Boe to Montauban April-July 2018

Sunday - Boe
Guests are met at the designated meeting place in Toulouse and transferred by private chauffeured minibus to Rosa. Following a champagne welcome, there is time for a stroll around the port of Agen before your first dinner on board.

Monday - Boe to Pommevic
TThis morning we visit Domaine Lapeyrade for private tastings of their esteemed Armagnac and Floc du Gascogne wines in delightful surroundings, before touring the nearby medieval town of Nérac and its castle, once home to Henry IV of France. After lunch on board we enjoy a leisurely cruise through the bucolic countryside to Pommevic. Dinner on board.

Tuesday - Pommevic to Moissac
After breakfast, we visit the 11th century Château de Gourdourville before a drive to Auvillar, a beautiful medieval red-stone village perched high on the side of a gorge above the River Garonne and renowned for its circular 17th century covered market. We stop at Valence d'Agen, an 18th century "Bastide" town with its Palladian canalside public wash-house and arcaded market place en route to the hotel barge for lunch. Then an afternoon cruise on the River tarn takes us to the nautical base of St. Livrade, perhaps for some swimming or canoeing, before rising up from the river and turning west on the brick-lined canal to Moissac. This evening, maybe after a game of boules, we stroll ashore to savour regional specialties at the excellent restaurant 'Le Florentin', in front of the spectacular entrance portal of the abbey.

Wednesday - Moissac to Castelsarrasin
This morning, we visit the UNESCO-classified Abbaye St-Pierre de Moissac, one of the architectural highlights of the region, founded in the 7th century with its wonderfully preserved cloisters and chapel, and explore the charming town with its abundance of arts and crafts workshops. After lunch, we continue our cruise towards Castelsarrasin crossing the River Tarn via the 1,000 foot long aqueduct, the Pont Canal du Cacor. Dinner on board.

Thursday - Castelsarrasin to Montech
After breakfast, we visit Castelsarrasin's morning market, just 50 metres from our mooring. Then we take a short drive to the Abbaye de Belleperche where we see the fascinating "Les Arts de la Table" exhibition spanning from the Middle Ages right through to the 20th century Art Nouveau period. After lunch on board, a leisurely cruise to Montech allows us to enjoy the hotel barge's sundeck, or walk and cycle along the towpath. We also tour the remarkable inclined Water Plane, an amazing feat of engineering that by-passes five locks and, when back in service in the near future, will lower vessels 43 feet all in one go. Dinner on board.

Friday - Montech to Montauban
This morning Rosa meanders down the flight of nine locks on the beautiful and recently-restored branch canal skirting the Forest of Agre and moors in the port of the historical town of Montauban. In the afternoon we head into the Côtes du Frontonnais wine region in the minibus for a wine tasting at the renowned Château Bellevue la Fôret. Our introduction to the outstanding cuvée 'Optimum' is in the skilled hands of Diane Germain, the Boston-educated daughter of the house. Captain's Farewell Dinner on board.

Saturday - Montauban
After breakfast, guests are transferred by private chauffeured minibus back to their choice of location in Toulouse.

Note: This is a sample itinerary and is subject to change. On alternate weeks the cruise will be in the reverse direction.


---
Dining Aboard The Rosa:
SAMPLE MENU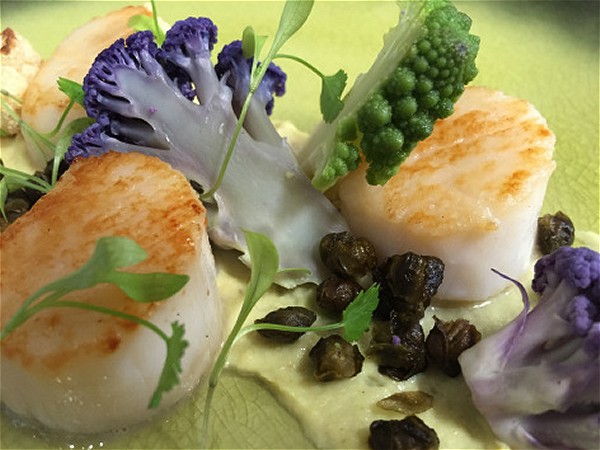 REGIONAL SPECIALTIES
Entrecote de Bazas a la Bordelaise
Magret de Canard aux Pommes et aux Oignons Confits Tourtiere de Pommes
Pruneaux a l'Armagnac
WINE CELLAR
Buzet
Cotes de Marmandais
Sauternes Bordeaux AOC Superieur
Haut Medoc
Cotes du Frontonnais
CHEESE BOARD
Le Bleu de Quercy
Templais Sec
Tomme de Lomagne
---
Passenger Comments:
We loved the itinerary, the staff and had interesting travel companions.
J.H., CA, USA, Aug 2017.
The cruise was easy, relaxing, and utterly pleasant, with a nice combination of available activity, and idle self-indulgence. We could bike or walk or sightsee at will, or just hang out on board and watch the scenery go by. The food and wine was superb, and every crew member was friendly, kind, and skilled at his/her specialty. The service was delightful in all categories. The maid service was discreet and thorough. The entire crew was sensitive to our wants and comfort, but without hovering. I loved our outdoor luncheons on the upper deck, while floating through the dappled sunshine. The cheese tastings were a favorite. Mike's choices were always intriguing and perfectly suited to the accompanying fruits and nuts, as well as the paired wines. I really enjoyed learning how to present and savor a cheese course at a meal. I loved the excursions where we got to meet local people at their jobs, making cheese, barrels, Armagnac. Special Places far exceeded my expectations. Don had a wealth of information not only about the barge trip, but about other great things to see and do in France, and incredibly good help with the logistics of getting around.
B.A., WA, USA, October 2014
The barge trip was excellent. The staff were great, the accommodations clean and comfortable (even if small). The chef was exceptional and the service was perfect. The excursions were fun and interesting. The weather even was perfect! We enjoyed every day.
J & B.Y.,NC, USA September 2014
---
LINKS to Rosa Information
---
Email us at: info@bargesinfrance.com
This page last updated August 3, 2018